Starting your day right in Taipei
It makes good sense to have a hearty breakfast when you're overseas to start your day right! Here are 3 breakfast ideas in Taipei:
Fu Hang Dou Jiang (阜杭豆漿) ,
Yong He Dou Jiang (永和豆漿) and Addiction Aquatic Development (
上引水产).
Hua Shan Market, 2F No. 108, Zhongxiao E. Rd., Sec. 1, Taipei, Taiwan
Nearest MRT: Shandao Temple Station
Tues - Sun | 530am to 1230pm or sold out
Hot soya bean (热豆浆) - NTD$25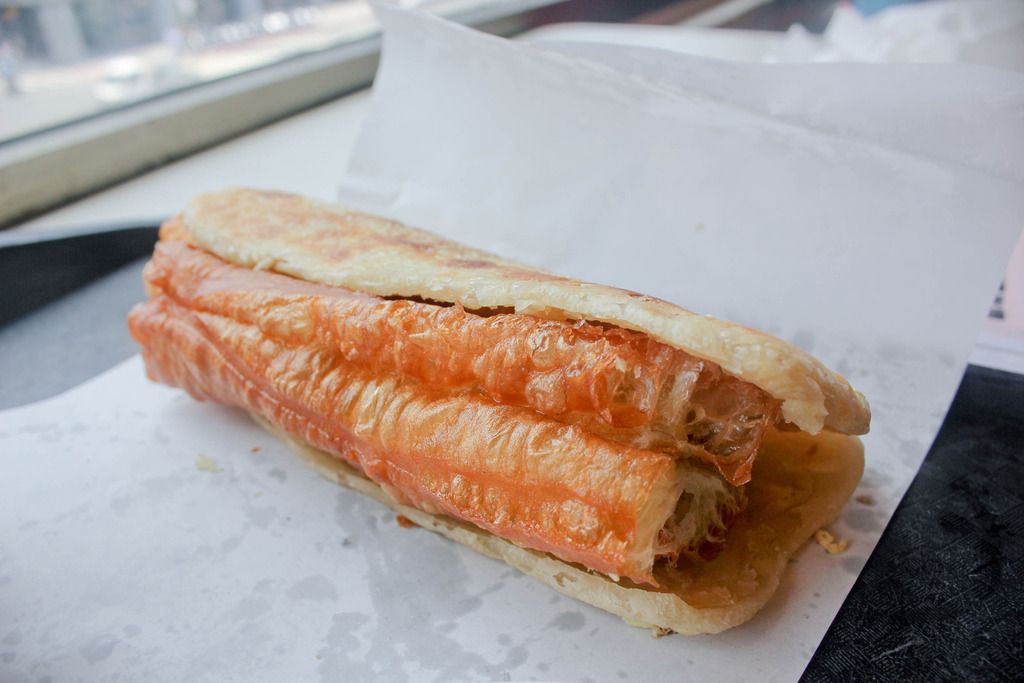 Thin roasted flatbread with egg and fried dough fritters (薄饼蛋夹油条) - NTD$54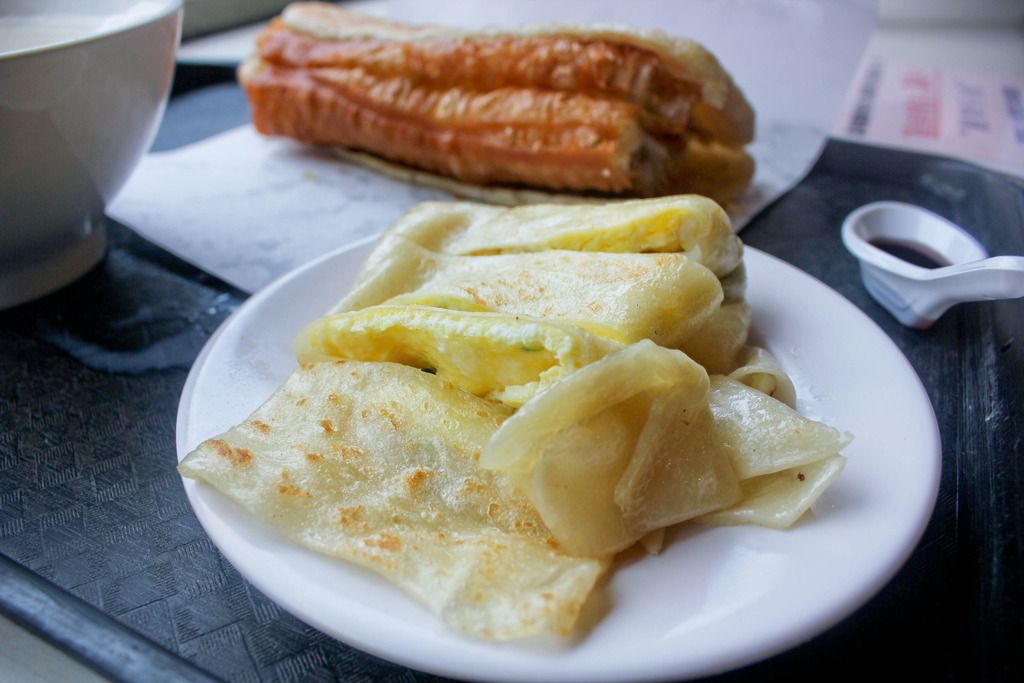 We scored these babies within 20 minutes after conquering a short queue on a Friday morning, so don't let the crowd put you off! Be greeted with their glassed kitchen - pastry chefs kneading the dough, staff checking baking their flatbreads in a traditional tandoor oven, staff deep frying dough fritters. The best of it all? They were all swiftly transported to the serving counters right after they were briefly cooled down.
There will be many staff wanting to take your order as you reach the counter, so please be prepared with your order! The order goes like this - order drinks, collect drinks, order food, collect food, then make your payment. The staff will get your order ready with lightning fast speed! Fu Hang Dou Jiang is situated in a food court where the dining space is shared with some other food stalls too. Grab a table and help yourself to utensils and condiments.
Give the hot soya bean a good stir before enjoying it, as sugar was added in separately. It was so incredibly smooth with a very well balanced taste that I think many would love. The thin roasted flatbread was served slightly warm, and the freshness really contributes to the taste and texture of this item! It was crispy without being extra dough-y. The fried dough fritters added another layer of crunch to it, while the egg gave the entire package a salty touch. The baked flatbread and dough fritters are two heavy ingredients but surprisingly the combination was alright! The dan bing is a crepe like pancake enclosing an egg omelette. Two simple items brought together to make a satisfying breakfast item. Drizzle it with some soy sauce if you want more taste to it!
Zhongzheng District, Taipei
We visited the Ximending outlet, but there are various locations across Taipei

Hot soya bean (热豆浆) - NTD$20
Double dan bing (双蛋饼) - NTD$30
Fried dough fritters (油条) - NTD$15
Another famous place to get your Taiwanese breakfast fix would be at Yong He, an old established name in Taiwan with many outlets across the country. They have a wide variety of items on their menu, ranging from flat breads to rice balls to mantous. This outlet is located conveniently at ximending, so be sure to pop by for breakfast!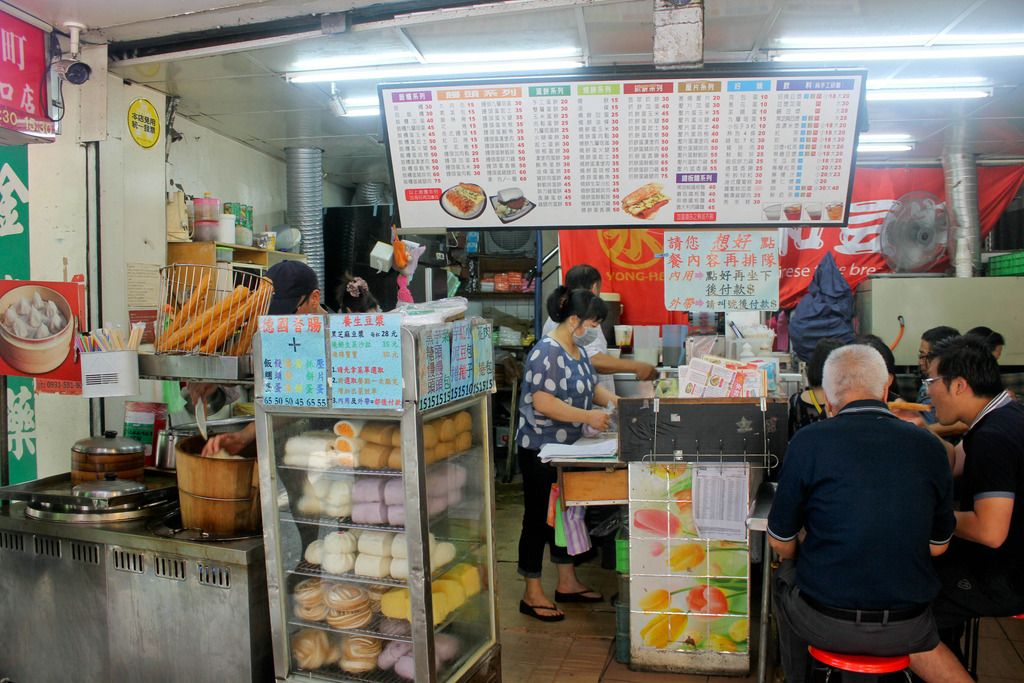 Place your order, pay for it then you will be issued a card number to wait for collection. There were limited seats so we took it away to enjoy in the comforts of our hotel, which was just a street away. We picked similar items to what we had at Fu Hang. We thought the standards were comparable, other than the fried dough fritters which tasted a bit too greasy and overly fried. Otherwise, it was a rather fulfilling breakfast too!
Addiction Aquatic Development (
上引水产)
No. 18, Alley 2, Lane 410, Minzu E Rd, Zhongshan District, Taipei City, Taiwan 104
Nearest mrt: Xingtian temple station (Approximately 10-15 minutes walk)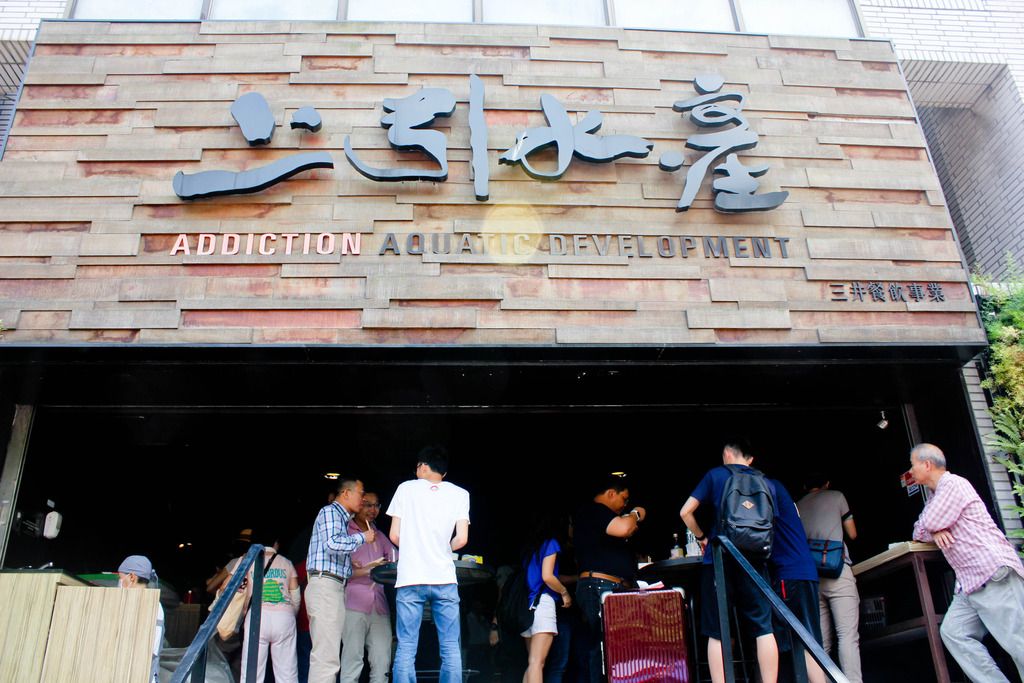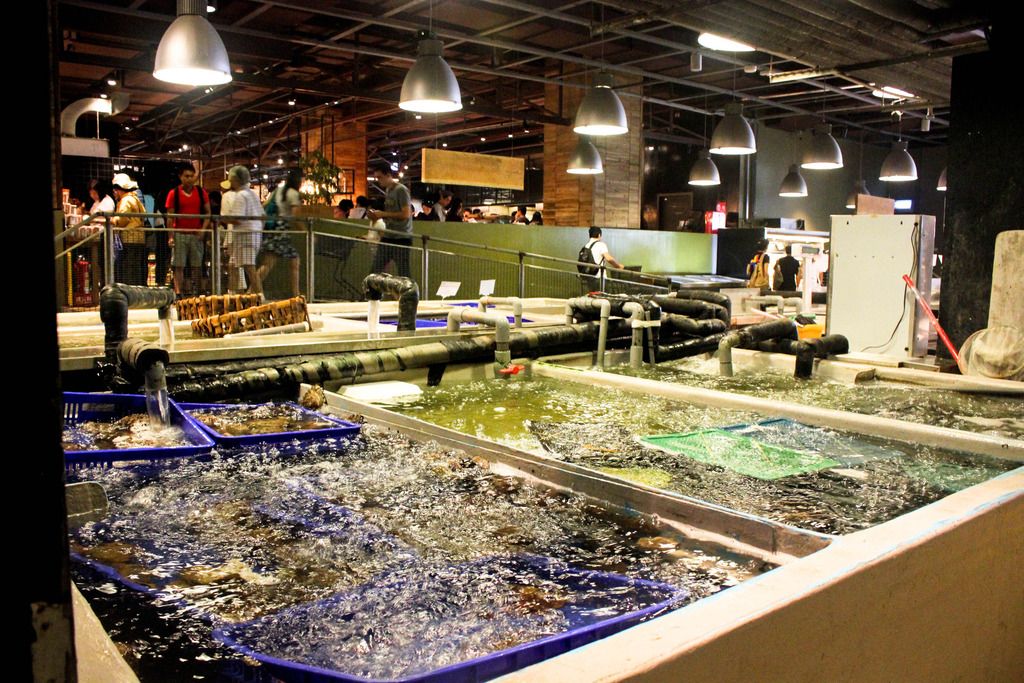 Sashimi for breakfast? Yes you can! This is probably the next closest thing you can have to Tsukiji Fish Market in Japan, where there is an abundance of fresh seafood awaiting you. Why sashimi for breakfast you might ask? You get to choose from an array of sashimi (the stocks were running low when I reached at 12pm), and you can also avoid the lunch time crowd!
Go crazy here with the wide selection of sashimi available in boxes that can be conveniently consumed at the dining area just outside, and pimp up your meal with their selection of cooked food and soup. Otherwise, pamper yourself to a feast at their seafood counter, where you order premium items like snow crab, king prawns and lobster, and enjoy them comfortably in the indoor dining area.
We simply fed ourselves with the salmon belly and scallops, and the freshness of the seafood made us very happy kids! The fatty salmon belly was extremely pleasing to the tastebuds, while the scallops had the usual subtle sweetness to it. We managed to grab a sheltered high table just outside the exit. Gradually, the crowd built up and even the seats out in the hot sun were taken! A good justification to go there early for breakfast!
We know sometimes it's difficult to get out of bed, especially after spending a tiring day out exploring a new city. Hopefully these Taiwanese breakfast food will motivate you to wake up and start your day right!