Experience beautiful Taiwan near central Taipei
Taiwan, being just a 4 hours plane ride away from Singapore, makes a good destination for a short getaway. Many people visit Taipei for just a few days, so why not consider any of these destinations not too far away to experience the beauty of Taiwan? This guide introduces you to Elephant Mountain (象山), Tamsui (淡水), Yehliu (野柳), Jiufen (九份) and Yangmingshan National Park (阳明山国家公园).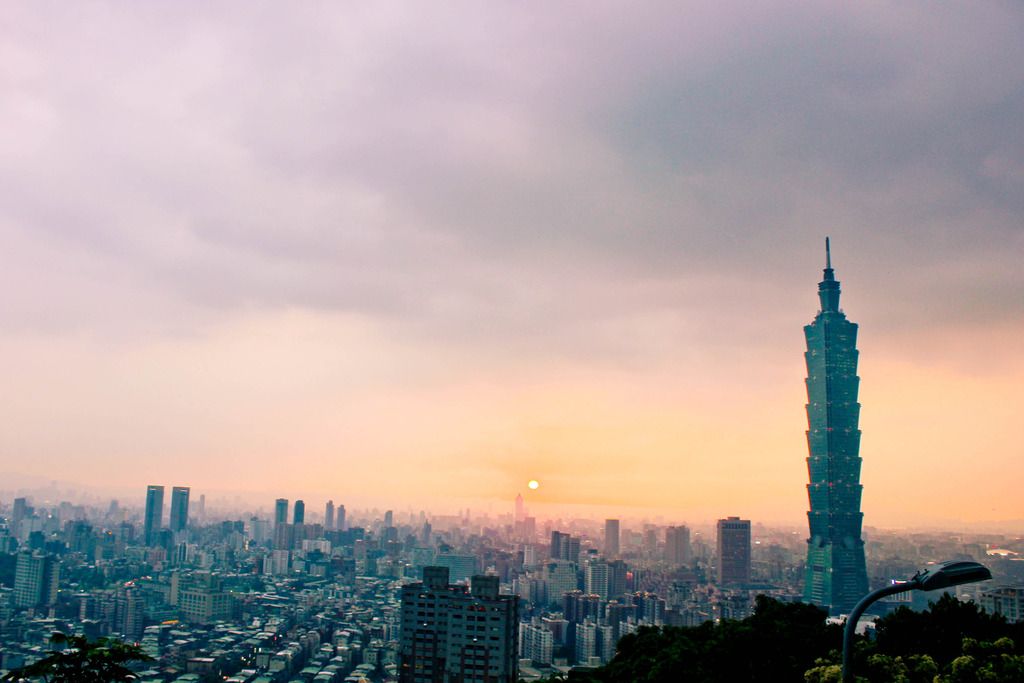 Climb the
Elephant Mountain
(象山)
.
Want to take a good look at the iconic Taipei 101? Reach the peak and I assure you a bird's eye view of this beauty. Time to work off those calories you've gained on this trip by taking a short hike to the peak of elephant mountain. A leisure walk up should take you about 30 to 40 minutes. Do not fret as the path is nicely paved out, with clear and definite steps for you to take. If you visit during the evening, you will be greeted by a postcard like view of Taipei 101 as a silhouette amidst the golden rays emitted by the setting sun.
Xiang Shan Station Exit 2
Follow the signs to the elephant mountain
An approximate 5 to 10 minutes walk to the beginning of the path
Enjoy the sea breeze and take a romantic walk across Lover's Bridge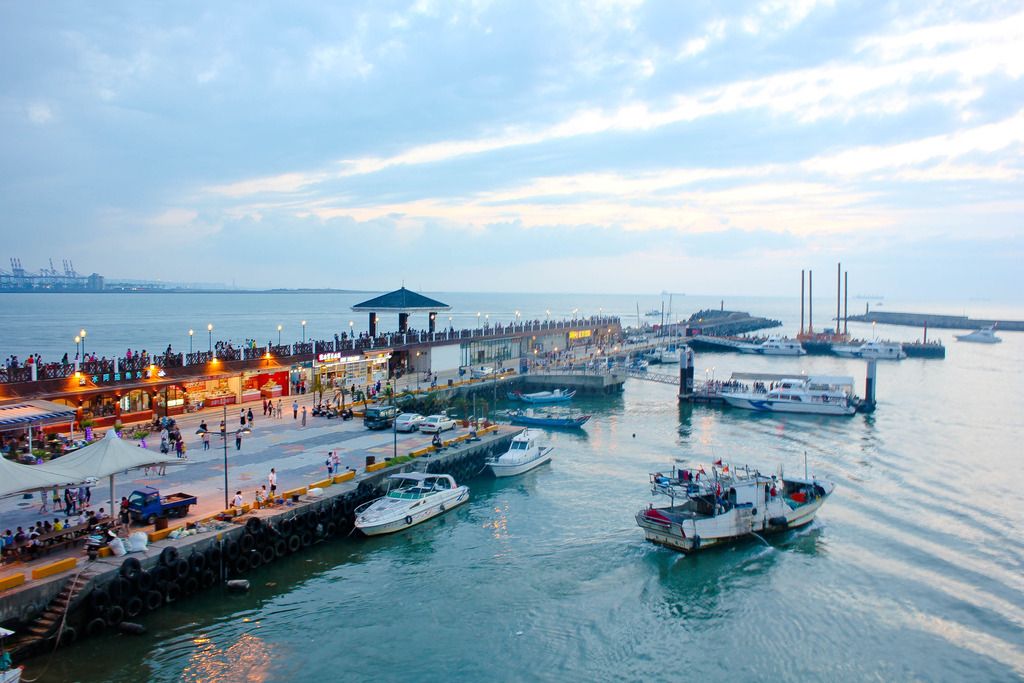 Catch an hour's train ride to
Tamsui
(淡水)
station and be instantly transported to another bustling town of Taiwan. I highly recommend visiting the Fisherman's Wharf in the evening, as the weather cools down (during summer) and you can take a leisurely stroll around the area as the sun sets. Look out into the sea and watch the Lover's Bridge light up as the night falls. Listen to melodious tunes by street buskers as they strum their guitars. The sea breeze and the beauty of the port will make you want to stay just a little longer, even if it is swarmed by tourists.
Into the night, travel back to Tamsui station and explore the area! Take a short walk to Tamsui Old Street from the station and try the iron eggs (铁蛋) - a form of preserved egg. You can also grab a ah-gei (阿给) - fried tofu filled with glass noodles and sealed with meat paste. The waterfront promenade area facing the sea is extremely lively at night, with many stalls serving food and drinks.
Catch bus Red 26 from the red bus stop located in front of the mrt station to the terminal station (Fisherman's Wharf). Journey will take 15 to 20 minutes. Return back to Tamsui station via the same bus.
Take the Kuo Kuang Bus and be next to nature
Yehliu (野柳)
Geopark
is widely known to many, with its famous Queen's Head rock forming as a result of mother nature and named due to its resemblance to Queen Elizabeth from a certain angle. It was an interesting and fascinating experience, as we roam around the park and spotted rocks that looked like the fairy's shoe, barbecue drumstick, pineapple bun and even the Taiwan map? There were also plenty of photo opportunities as you get a chance to explore your creativity to capture the best snaps with them rocks!
Kuo Kuang Bus 1819 from Taipei Main Station (Exit M5 then Z3). It will around 1 hour 20 mins and cost NTD$96. Alight at Yehliu bus stop and walk for about 10 minutes to reach the park.
Adult admission fee at NTD$80, student/ child between 6-12 years at NTD$40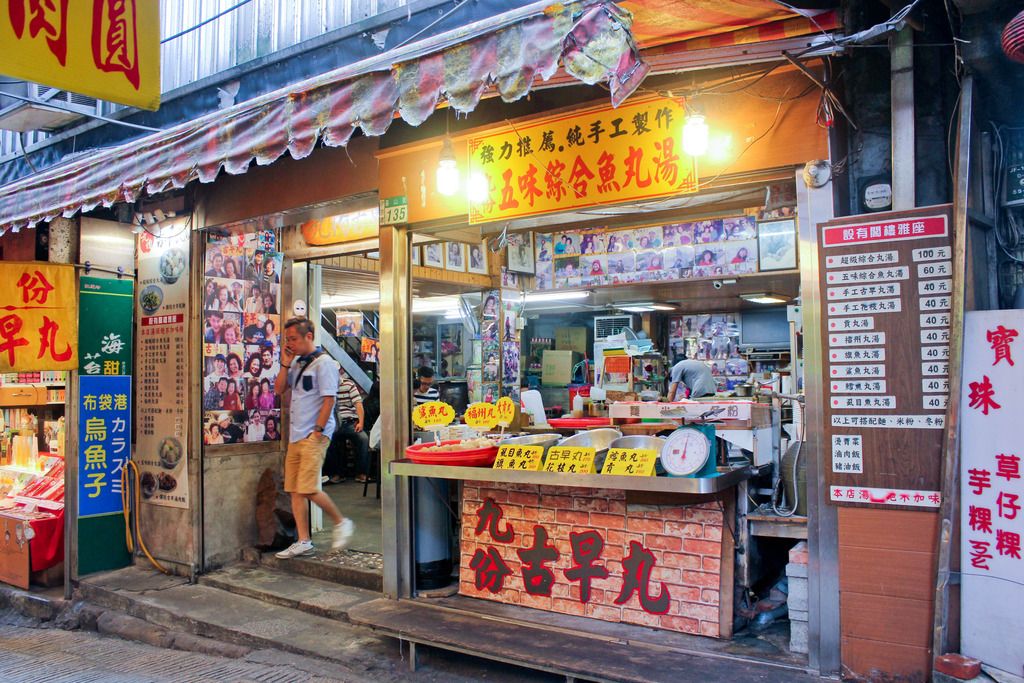 It would only make sense for you to continue on the journey to
Jiufen (九份)
. Go rest your legs at a tea house with a view overlooking the misty mountainous area. It almost feels like you're amongst the clouds! Browse around Jiufen Old Street and treat yourself to light meals like their local fish ball soup (九份古早丸) or grilled mushrooms. As for souvenirs, pick up some really affordable Taiwan jelly to bring home for your friends and family. Although rather touristy, Jiufen has a pretty refreshing vibe that we city people should experience.
Cross to the bus stop opposite where you alighted earlier on and catch bus 862 or 790 to Kee Lung Bus Terminal. The journey would take 40 minutes. Then, cross the sheltered over head bridge to the directly opposite side bus stop (outside a convenience stall) and catch bus 788 to Jiufen. The journey would take 40 minutes.
Earn yourself a well-deserved view
One of the most organized and well planned park has got to be
Yangmingshan National Park (阳明山国家公园).
There are city buses that bring you right to the park, where the park's shuttle service will then drop you at different points of the park. The park is well equipped with directions around the place, so there is no fear of getting lost. Numerous resting points are also set up at the different parts of the park. One of the easiest trail would be taking the Xiaoyougeng (小油坑) trail up to Mount Qixing (七星山). This 1.8km hike will take you about 1 to 1.5 hours, with a majestic 360 degree view awaiting you at the peak. I recommend heading towards Lengshuigeng (冷水坑) for the descent, as this route has far more proper steps and gentler rocks which makes the downward trek much easier.
Board bus 1062 from Ximen station/Taipei Main Station/Jiantan Station to Yangmingshan Terminal Station. From there, board shuttle bus 108 and alight at Xiaoyougeng (小油坑). This will take about 20 minutes.
Board bus small 15 (小15) at Lengshuigeng (冷水坑) stop and this will bring you to Shilin/Jiantan MRT station. This will take about 30 minutes.