Ippin Cafe Bar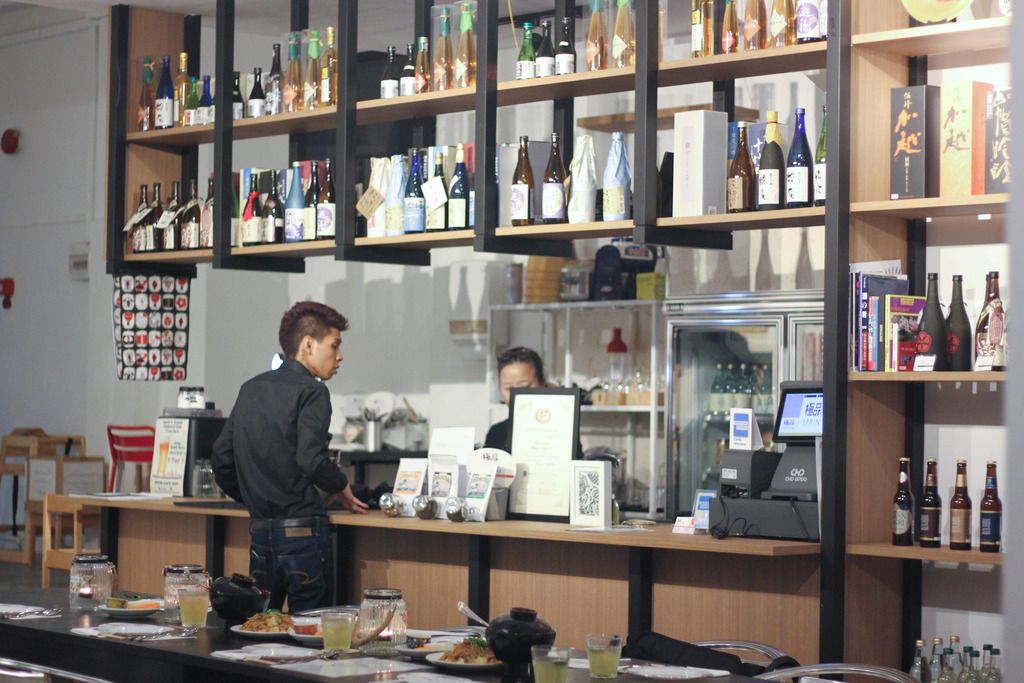 Situated along the swanky Mohamed Sultan Road, this is the place to hit if you want to have a chill night out with some of your closest friends. Japanese founder, Ayumi Fujishiro, aims to bring to us ultimate comfort Japanese food that is #BetterThanMom.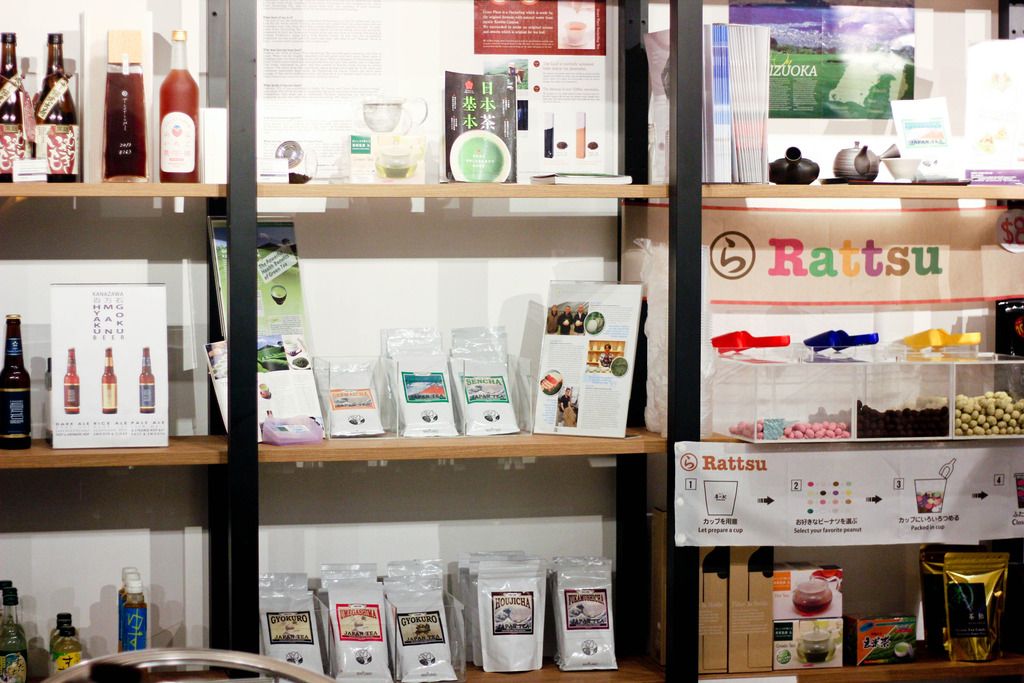 My first impression of Ippin Cafe Bar was that it was cosy and comfortable, which was very inviting. Looking around, there were wooden shelves with a display of their retail products, a cushioned sofa area and a whole range of sakes and wine. Without being too fanciful and luxurious, Ippin allowed me to quickly settle down comfortably even though it was my first visit.
Green tea is a predominant beverage in the Japanese way of life. I really do love Japanese brewed green tea as the natural essence of the leaves are brought out in the drink and comes through in the taste. Here at Ippin, 3 types of green tea are available - Sencha, Genmaicha and Hojicha.
If you are interested to know the difference between these 3 types, please refer below for more information provided by the lovely folks of Ippin!
The Sencha is the most popular green tea, which has the perfect balance of refreshing aroma, delicate sweetness and mild bitterness.
The Genmaicha is a combination of green tea mixed with roasted brown rice. The rice adds savoury popcorn and roasted grain flavor.
The Hojicha is a roasted green tea, which is brown in colour and is high in catechin and low in caffeine and tannin, so it's suitable even for children.
Hazel shared with us that their green tea is actually imported from one of the highest-grade tea plantation in Japan! So rest assured that you are getting the best quality green tea in your cup. I chose the Genmaicha and enjoyed the soothing effect the roasted brown rice scent had for my throat.
On to the food, we were served with 4 of their signature mains.
Yakisoba Set (SGD12 nett)
One of the Japanese daily meals is the Yakisoba - noodles tossed together with a savoury sauce and copious amounts of meat and vegetables. The dish itself was nothing mind-blowing, however, it was really enjoyable with a taste of a home cooked meal, served with lots of love.
Oyakodon Set (SGD15 nett)
The Oyakodon is simply chicken with egg on rice. Yet, this seemingly simple dish really satisfied my tummy. One of the highlights of the don is the chunky chicken pieces that were boiled with dashi stock. For those who do not fancy rice as much, you will be happy to know that the chef has mixed barley grains into the rice! He found this combination more delicious and nutritious, and thus incorporated it into the menu.
Deep Fried Oyster Set (SGD24 nett)
We were told that the oysters were from the Hiroshima Prefecture of Japan and raised in a clean ocean. I am not an oyster fan but the oysters were definitely plump and juicy without the fishy taste that's usually present in un-fresh oysters. Oyster lovers would definitely enjoy this! A pork and potato stew is also served as part of this set and it took us by surprise. This was exactly what I needed for a bowl of plain white rice (mix of rice and barley for Ippin!).
Tonkatsu (Pork Cutlet) Set (SGD20 nett)
This is for those who love fried food! The cutlet was fried with a golden crisp skin, yet the meat remained very juicy as I worked my way through it! Served with french fries, this is your choice if eating healthily is not your cup of tea!
Hojicha and Matcha Pudding
Each set comes with a dessert, either the hojicha or matcha pudding. If you spot the white pudding then you're in luck! The Hojicha Pudding was so awesome that we wished the dessert course would never end. It was a superb combination with the balance of tea fragrance and sweetness, along with the creamy texture of the pudding, one that I've never come across before.
What is a night without some light drinks? You'll be spoilt for choice with the wide selection of sakes and wines served at Ippin Cafe Bar.
We were first served with the Tsutsumi Brewery Plum Wine Kurahachi Umeshu (SGD29 nett for 720ml) as an appetiser drink. The sweet and sour combination whetted our appetite to prepare us for the onslaught of dining delights. This drink is said to help improve digestion too!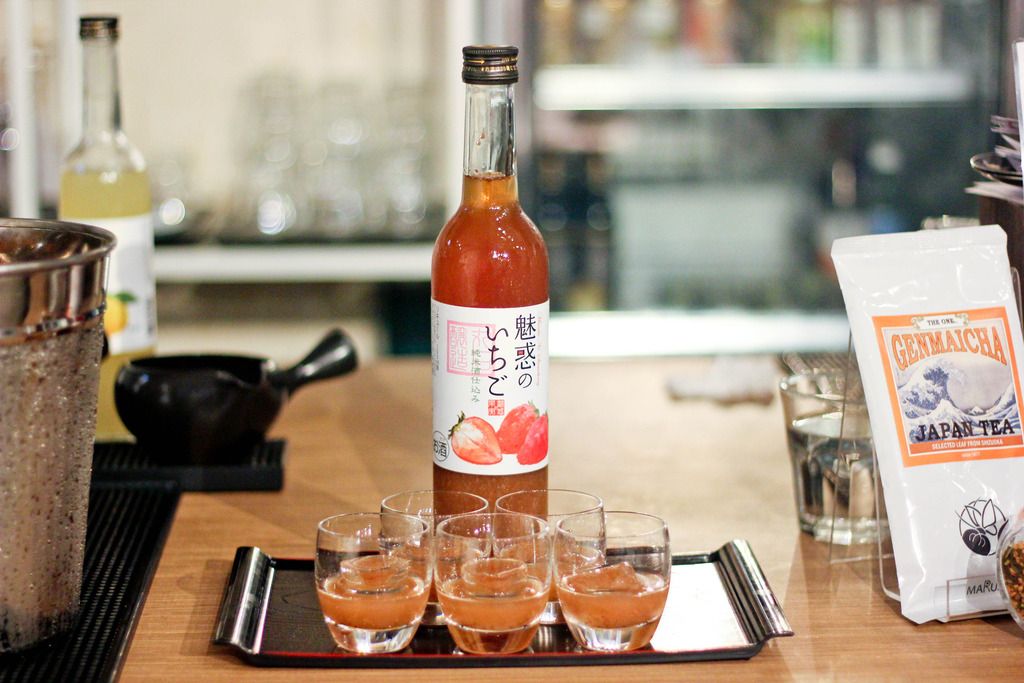 We also tried the Yuzu Sake (SGD34 nett for 500ml, 17% alcohol) and Ichigo Sake (SGD39 nett for 500ml, 7% alcohol). The citrusy yuzu sake was definitely refreshing on the palette, easily a crowd pleaser! The strawberry sake on the other hand, would be very much enjoyed by the ladies as it is a sweet and light drink!
Serving unpretentious food and great Japanese beverages, Ippin Cafe Bar is definitely a great choice for you to pop by with your friends! You might have noticed that their prices are all nett too. The authentic Japanese experience at Ippin Cafe Bar is not one to be missed!
Ippin Cafe Bar
is located at: