Saturdays with Portico
Your Saturdays will not be the same with a visit to Portico! Whether with friends or families, Portico provides engaging activities for a fun-filled Saturday
afternoon. Head down for lunch, and hang around to participate in the activities! For example, in the month of July, diners got to experience plating your own salad and creating your very first latte art!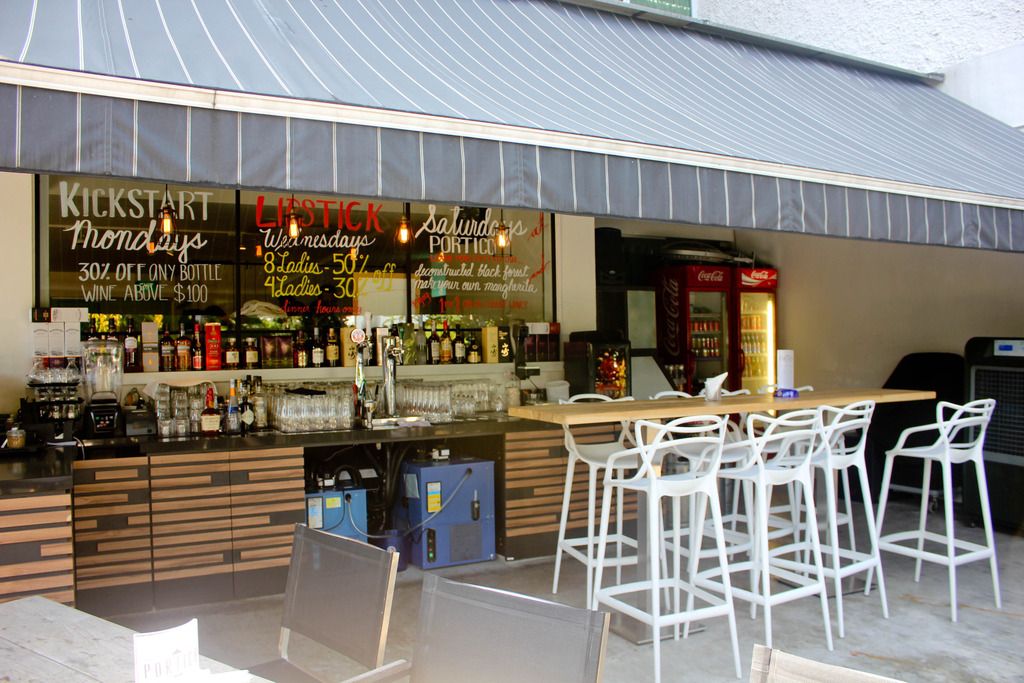 Plating of the Signature Tomato Salad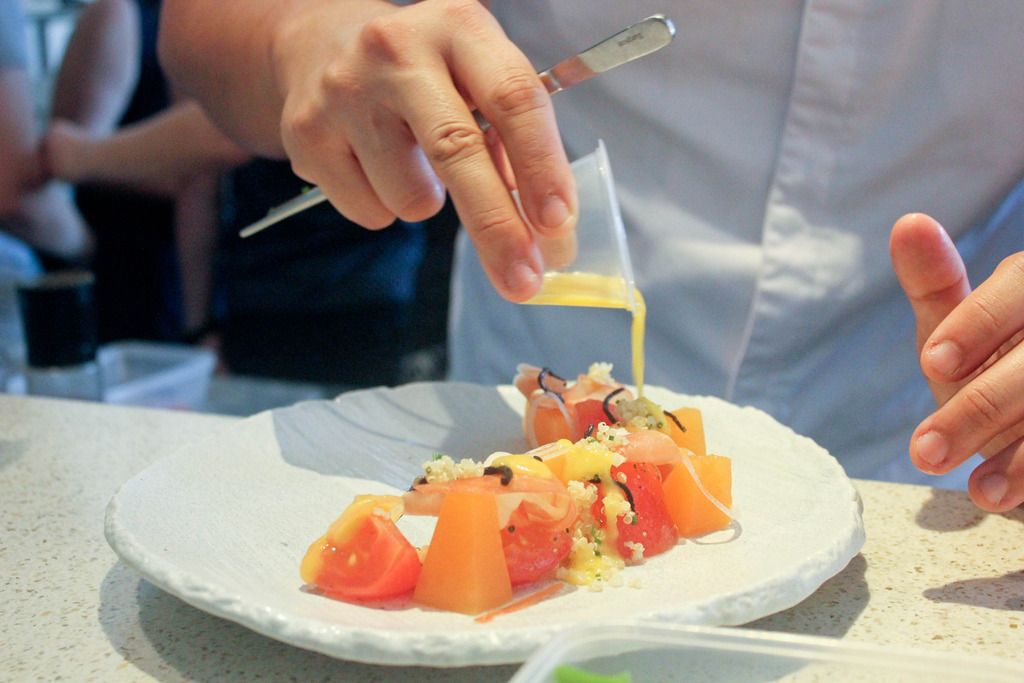 As indicated in the menu, this salad comprises tomatoes, melons and quinoa drenched with a melon sauce. With the plating demonstration conducted by Chef Nixon, you will fully understand every single component that goes onto your plate! This dish has taught me how to appreciate each and every single ingredient in a dish, especially so which the kind of effort put in by the chef. For example, to ensure a uniformed taste, each melon is sweetened to the same degree. Even the black hijiki, a type of Japanese seaweed that might be viewed as decoration, has also been soaked with soy and mirin for flavor. We were told to be as creative as we can, but we just couldn't resist replicating the beautiful assemble created
by Chef Nixon!!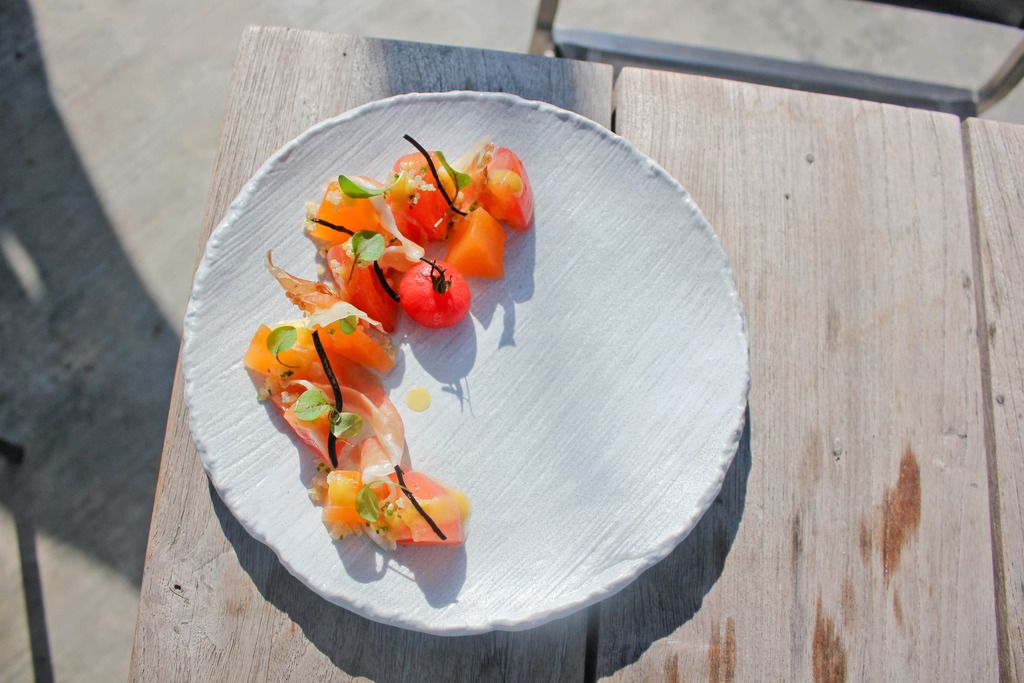 How's my plating skills? :)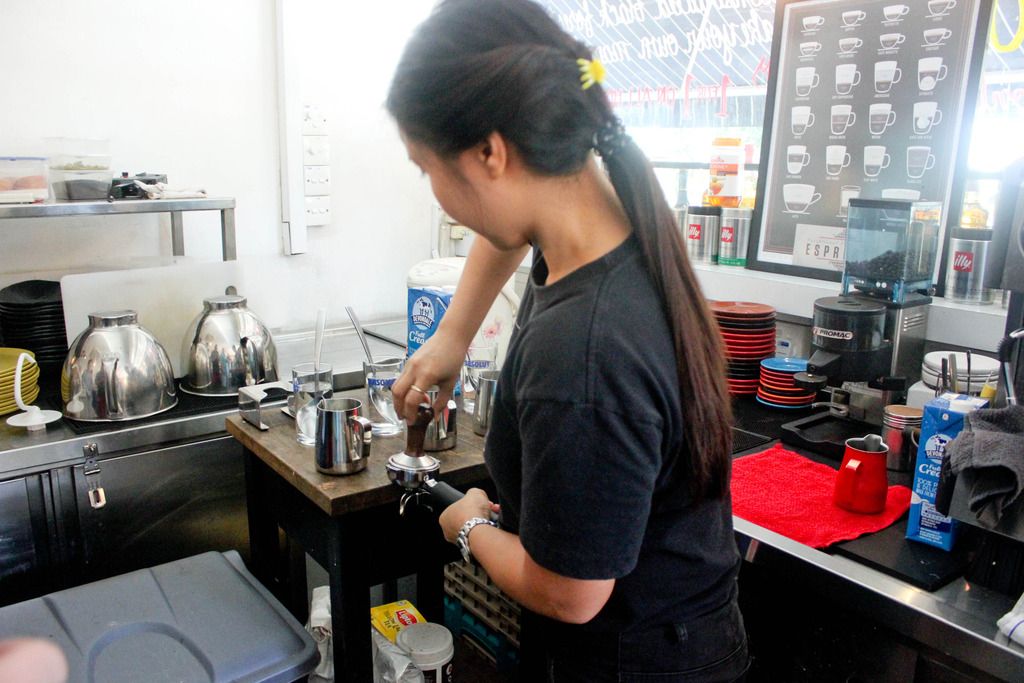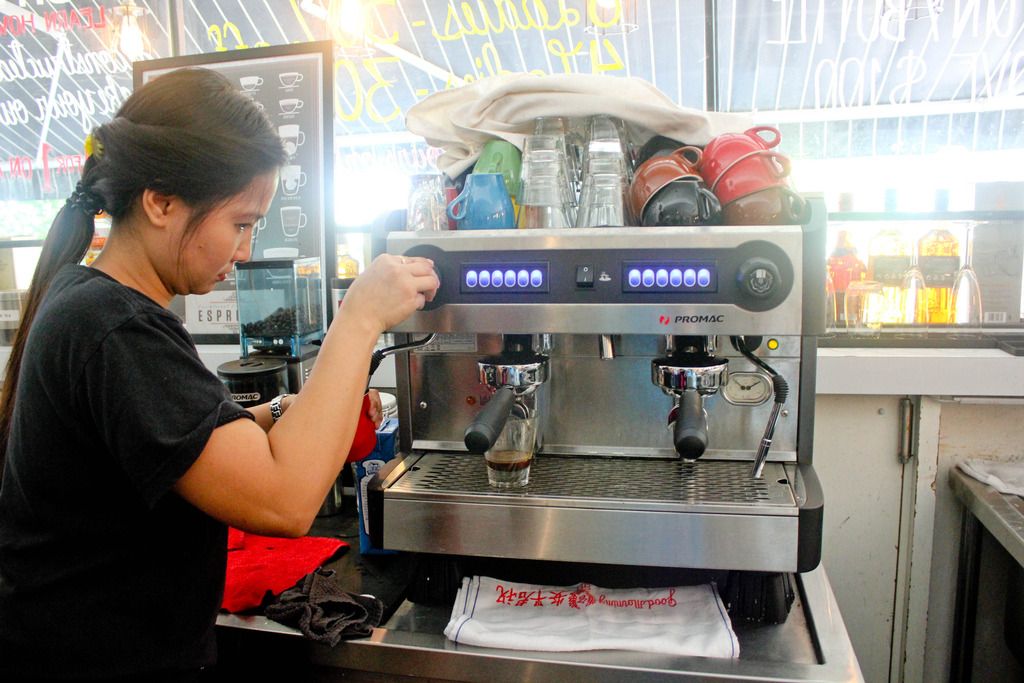 Another very interesting segment was the latte art class conducted by the barista! I've always wanted to give it a try and I'm so glad that I finally managed to! So much technique goes into that pretty latte art on your coffee - From making sure the coffee powder is packed tightly into the basket on the portafilter, to using the steam wand for frothing the milk to an approximate 63 degrees, and to swirling the espresso and milk to ensure the smooth consistency. This was definitely an eye opening experience for me.
I also got some hands on experience to make my first very own latte art! The barista kindly assisted me as I proceeded, and also helped me a lot as I created the latte art. For a first try, I was pretty satisfied!
You can also enjoy similar experiences with your loved ones! Do check out Portico's Facebook page to find out more about their monthly activities!
Thank you
Portico
and
Open Rice
for the invite!
Portico
is located at:
991B Alexandra Road #01-10
Singapore 119970
+65 6276 7337