Goodwood Park Hotel Durian Fiesta 2015
If you're a durian lover, you are probably well aware that Goodwood Park Hotel holds a durian fiesta annually. This year, it is held from 31 May - 2 Aug 2015. And yes, that means you still have less than a week to catch it!
You can choose to take them away, with several credit cards offering a 15% off. The buffet is available at The Coffee Lounge at $35.80++. Otherwise, another alternative would be to enjoy an afternoon of decadence by dining in ala carte style at the outdoor section next to the pool. Do note that ala carte dine in is only available at the outdoor section before 6pm. The afternoon heat might put you off, but we soon forgot about it when our durian pastries were served!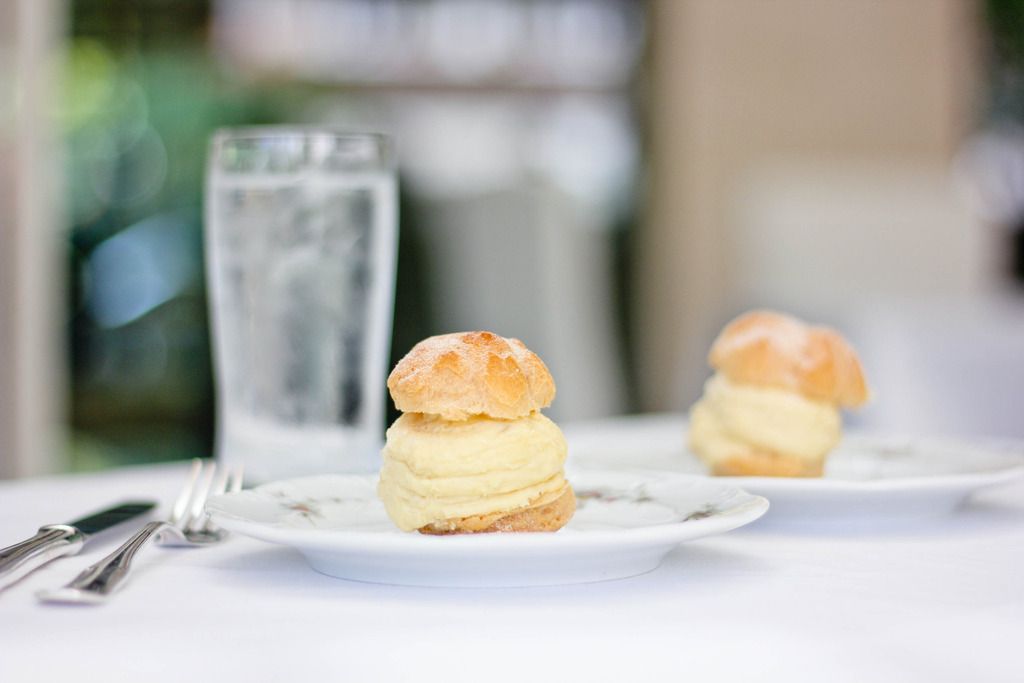 Durian Puffs ($8 for 2, $20 for 6)
The durian puffs are tiny little pockets of durian cream sandwiched in between soft and fluffy puff pastry. The durian cream was light and of a smooth consistency, exactly what we were looking for in our durian puffs. Needless to say, we polished them off in no time!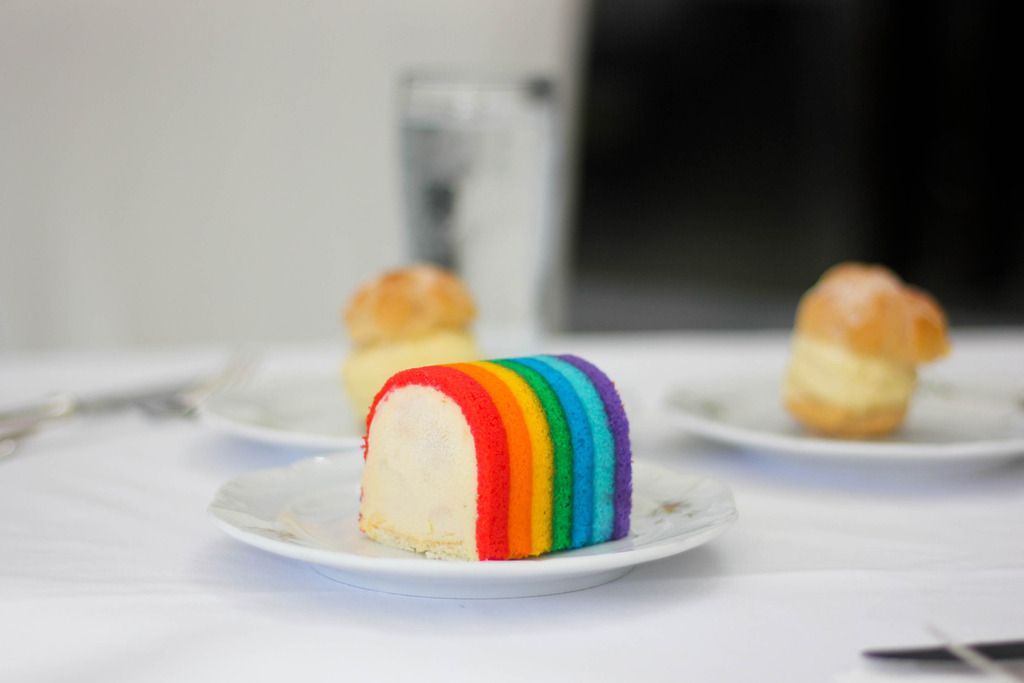 Durian Rainbow Ice Cream Cake ($11/piece)
Initially, I thought this was rather gimmicky with the multi-colored cake layer enclosing the durian ice cream. However, I was pleasantly surprised to find the thin layer of cake going very well with that ice cream with no artificial coloring taste. Probably due to the sweltering weather, we enjoyed this ice cream dessert the most! Durian pulps can also be found in the ice cream, a clear indication that it was made from real durian flesh.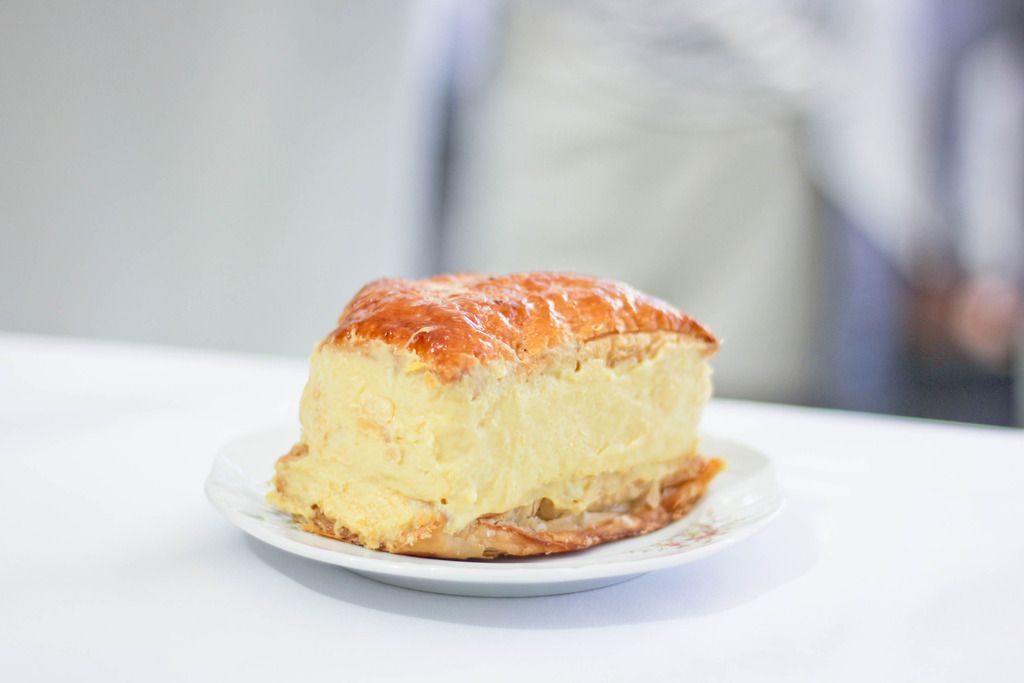 Durian Strudel ($11/slice)
The durian strudel was the least photogenic of the three, but tasted closest to an actual durian! You can hear the crisp of the strudel as your fork cuts through the pastry. In addition, a very generous amount of durian filling is stuffed in this dessert - so super worth it! The slightly sweet and flaky pastry complemented well with the rich and strong durian cream on the inside. There was also a layer of some kind of sponge cake right in the center, perhaps to hold the entire strudel together?
Being a durian lover myself, the durian fiesta at Goodwood Park has never failed to satisfy my belly! Some might find it a little pricey, but hey it's just once a year to indulge in the King of Fruits!
Goodwood Park Hotel is located at:
+65 6730 1746 (Coffee Lounge contact number)