Taverna del Quaranta | Rome, Italy
Hello feleats! Been missing out on this space for awhile, as I took a short break from work & had a super amaaazzing trip to Europe!! I will be sharing with you guys on the food as much as I can!! Feeling so happy & also missing it terribly while looking back on all those yummy food pictures, but I'm quite excited to pen down the food places & I will be starting the whole series of Europe food guides with Rome!
Located just a stone's throw away from the Colosseum, Taverna del Quaranta is your lunch choice before making your way to the Colosseum. It isn't the restaurant bustling with life and it isn't the restaurant with clusters of tourist waiting around for a seat. Then again, I would recommend making a reservation anyhow because you won't want to be disappointed should they get busy!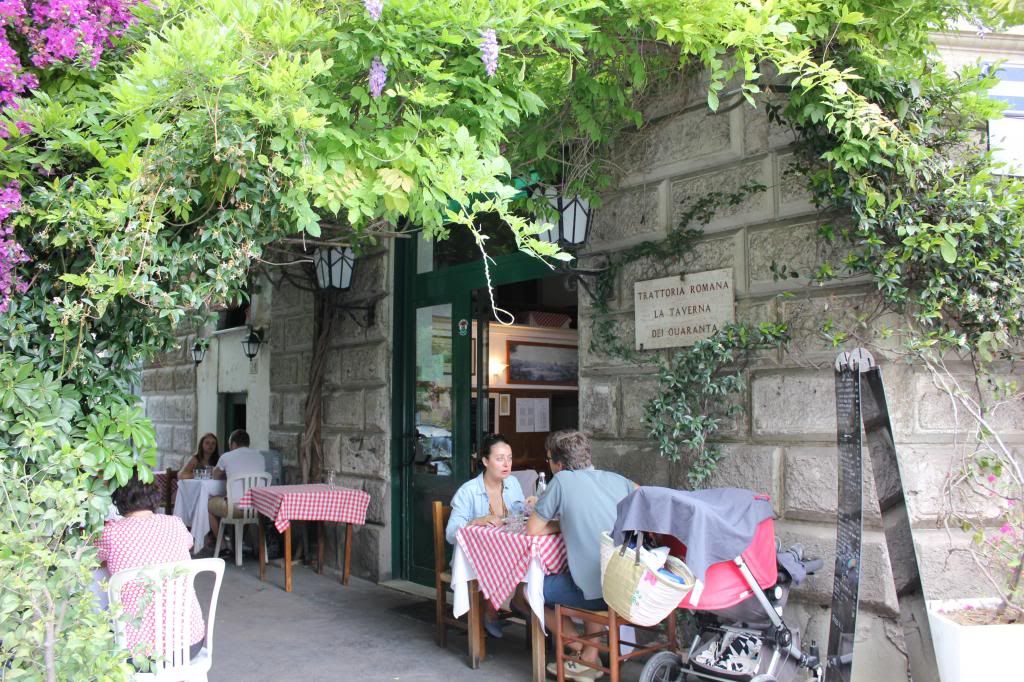 Taverna del Quaranta has a simple furnishing on its interior, and lots of greenery on the outside. Their menu consisted of the classic italian pasta & pizzas. Keep a lookout for their daily specials on the little blackboard!
Ravioli with black truffle cream 9 €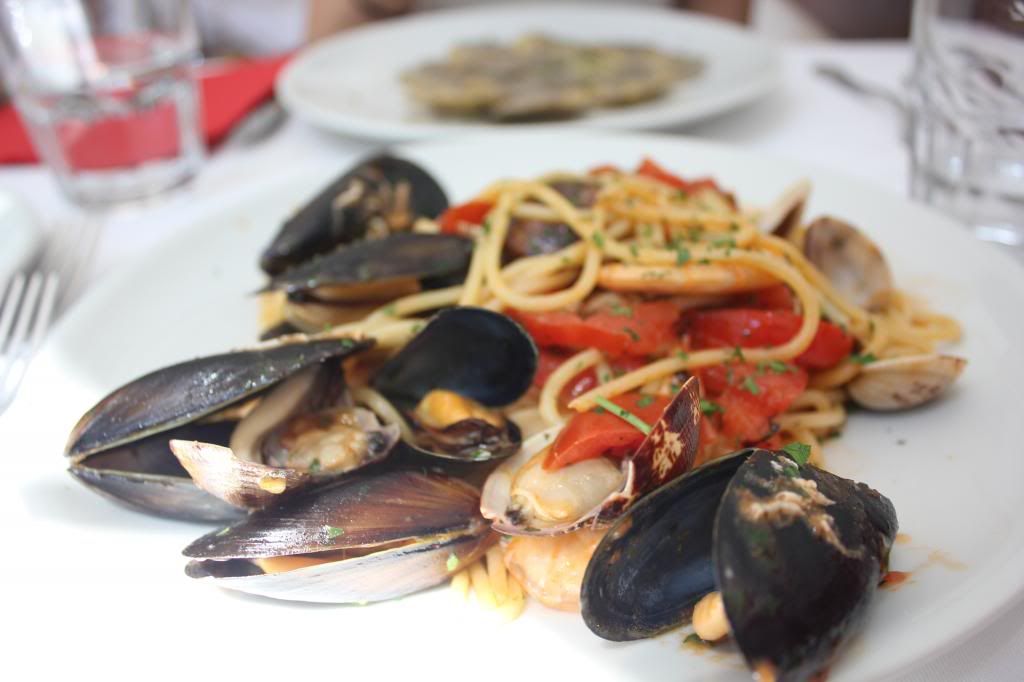 Seafood marinara 11€ (from the daily specials)
We decided on 2 pasta dishes as pictured above and they were brilliantly done. The black truffle cream for the ravioli was creamy and tasty, and it is of a great consistency without it being too thick or thin. Hence, the sauce was super addictive that we Singaporeans took the bread & used it as a dip! The ravioli was smaller in size, each nicely coated with a layer of the cream sauce and off it went into my happy belly! The other pasta that we had was the seafood marinara. I absolutely love how their marinara sauce was done using chunks of tomatoes, and accompanied with a very generous serving of seafood. The freshness from the seafood was absorbed into the sauce, and went very well with the al dente spaghetti.
Initially, I had planned to stop by and just grab lunch due to its proximity to the Colosseum. However, I was rather impressed with how they executed their dishes which made it memorable! With its good location and yummy food, do stop by when you're in Rome! And oh, italian restaurants do like to serve bread "Pane"and they do charge 1-2

€ for it. So do take note if you do not want it as it may not always be free of charged!
Taverna del Quaranta is located at
Rome
Daily | 12-1130pm
Reservations can be made online at
http://www.tavernadeiquaranta.com/en/Reservations/ or do drop them an email at
prenota@tavernadeiquaranta.com.