Pizzarium | Rome, Italy
Pizzarium is located near the Vatican City. We were there for lunch since we were done with Vatican in the morning! ( Hurray for booking tickets online & a cheat code to get from the Sistine Chapel into St. Peter's Basilica - basically we did not queue at all when we were at the Vatican hehe ^^ )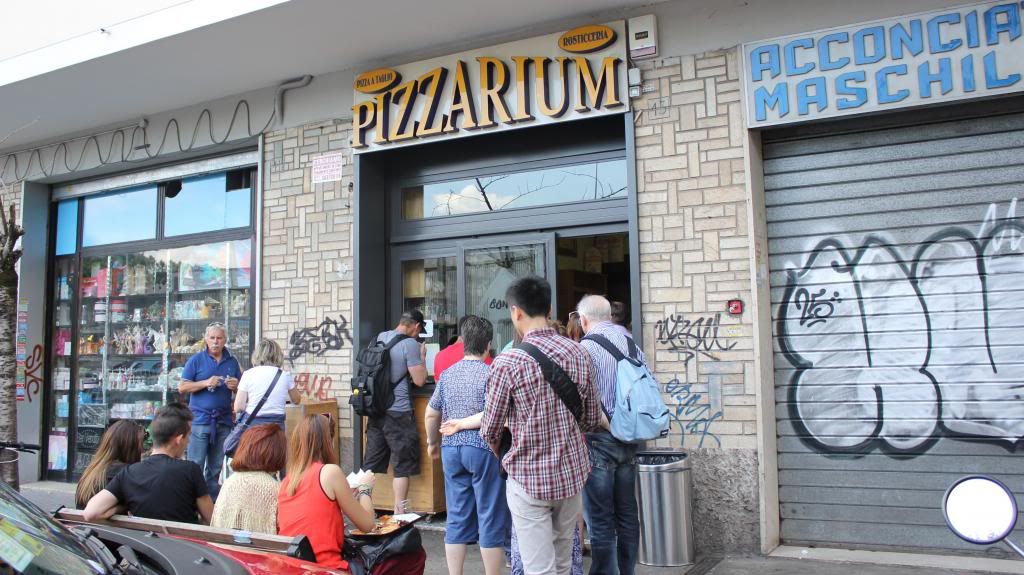 It is a hole in the wall kind of shop, where the surrounding shops sell everything but food. However, it was easily identifiable as there was a crowd outside this little shopfront.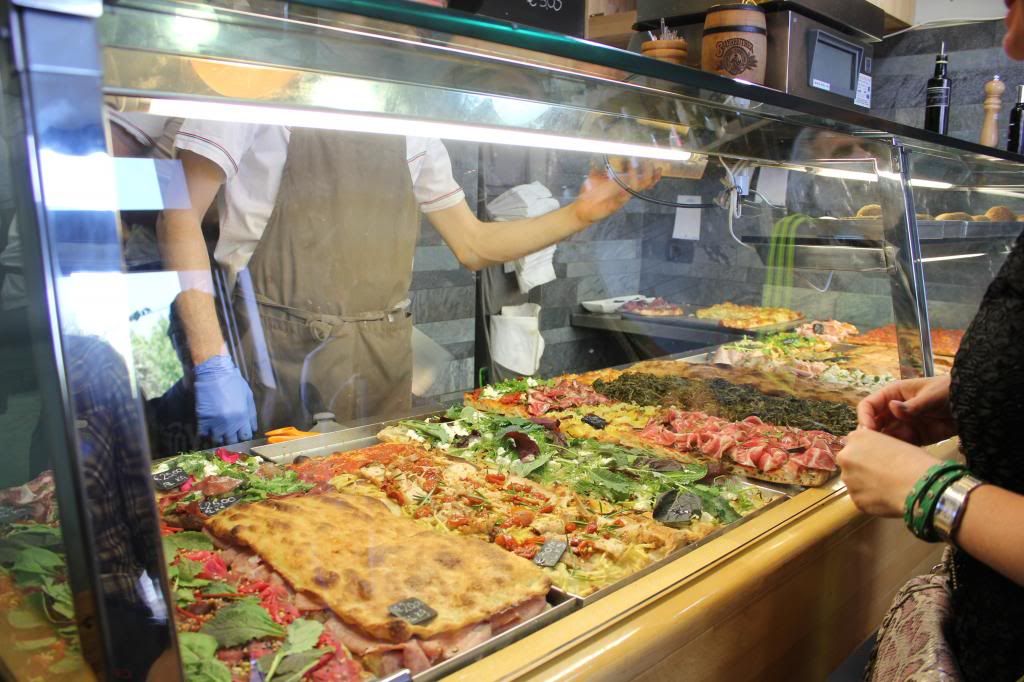 They serve their hand-made pizza as and when they're ready from the kitchen just behind the servers! Hence, you can be assured that the pizzas are fresh from the oven without it turning too still. The downside of it would be that certain flavors may be unavailable when it gets to your turn, but I've noticed that the people weren't too bothered by that and just chose whatever that is available. Perhaps a sign of any-flavor-will-also-taste-good?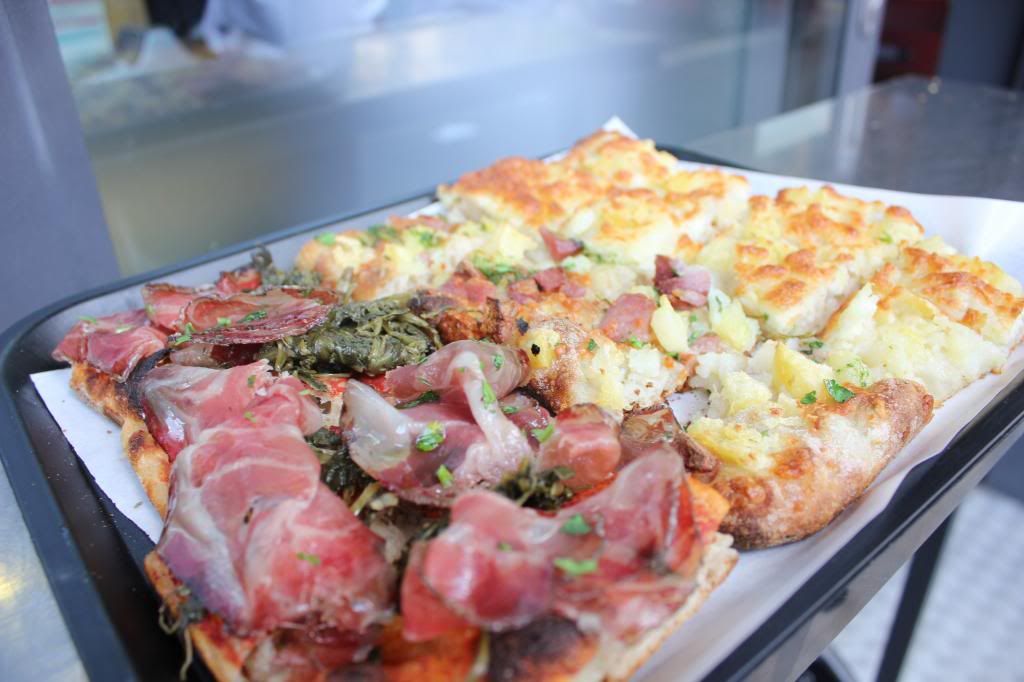 Pizzarium sells their pizza by their weight, and you can let them know the size that you want, otherwise they would just give you a standard size of each flavor as seen in the picture above. I got 3 different toppings and it cost around 11 euros for this as different pizzas are sold at a different price! My selection were Potato & Cheese, Ham on a bed of spinach, Chorizo with potatoes. They would heat up the pizza in the oven for awhile before serving, so the edges are still crispy when eaten!
My favorite amongst the 3 would be the Potato & Cheese! The chunky potatoes sort of melt into the dough with the cheese, with the top of the cheese slightly burnt. Along with the slight crisp of the pizza base, it definitely won our hearts over! Really an example of simple ingredients that comes wonderfully together. However, the pizza with the dry cured ham wasn't to my liking as I'm not so used to the smell that the "raw" ham has. We decided to try this as this is a classic italian ingredient and we are in Italy afterall!
If i'm not mistaken, you may help yourself to the plastic cups in the shop and get yourself a cup of wine for around 1.5 euros. Other beer/beverages are also available! Do be prepared to stand/sit outside as there are no tables available. You can choose to take away but I recommend eating it fresh! Pizzarium is a short walk from Vatican, or otherwise do alight at Cipro station!
Pizzarium is located at
Via della Meloria, 43
(near the corner of Via Cipro)
Monday - Saturday | 12pm - 10 pm