iSteaks Grillhouse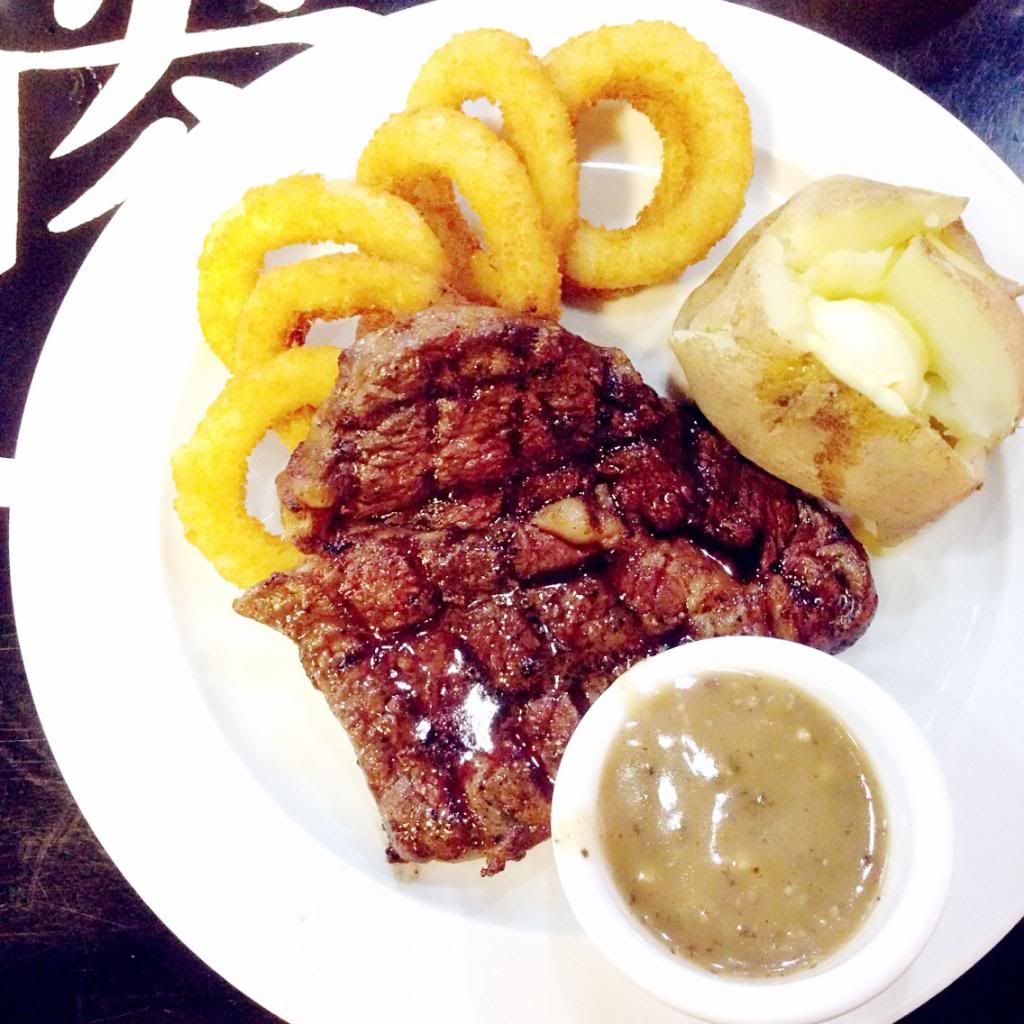 Recently, I've uncovered a hidden gem tucked away in a coffeeshop in Holland Village. There are many western food hawker stalls found all around Singapore, but iSteaks Grillhouse is the place to go if you have this damn craving for some juicy succulent steaks!
All grilled specialities are served along with 2 complements of your choice, and they have a huge variety for you to choose from. The selection comprises Cream Broccoli, Onion Rings, Macaroni & Cheese, Crunchy Potato Salad, French Fries, Mashed Potato to Baked Olive Rice and many more!
Look at that beautifully grilled steak!! Doesn't it just make you happy by merely looking at it? Affordably priced at SGD16.90 for the NZ ribeye (regular cut), the steaks come with your choice of either the mushroom or black pepper sauce. We had both the NZ and Aussie Ribeye, and my personal preference goes to the NZ Ribeye with mushroom sauce. I feel that the NZ ribeye is more tender for a medium done-ness, and the mushroom sauce go well to complement the chargrilled flavour of the steak.
Absolute thumbs up for the steak!! I wonder when I will be able to resist eating the steaks when I'm there & try the other items on their menu...
iSteaks Grill House is located at:
Holland Village Food Court
They do have another outlet at Serangoon Garden, scheduled to re-open in March 2014