New Udon Thai Food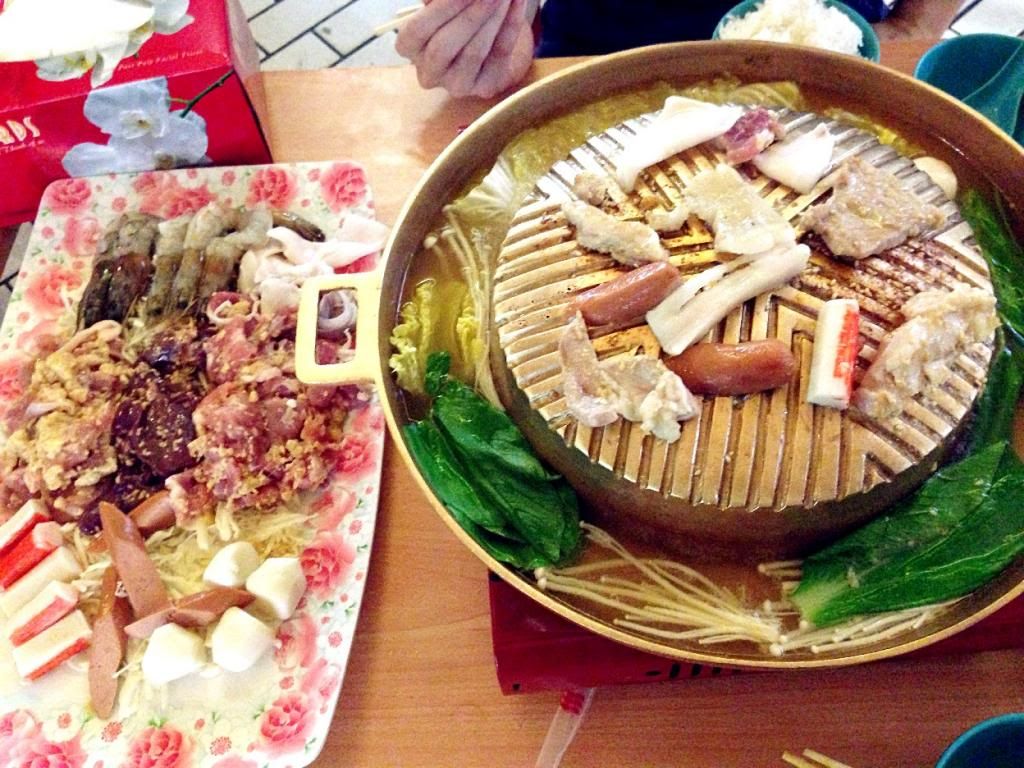 Mookata has made its way into the Singapore food scene in recent years, and is starting to gain popularity! It is a combination of both hot plate and steamboat, where you can grill your meat and have some vegetables in the soup to go along with it. It's like having the best of both worlds!
Mookata Set for 2-3pax SGD39
As soon as we were seated down, the steamboat pot and utensils swiftly made its way onto our table. Talk about prompt & efficient service!! We were then greeted with the plate of ingredients without making any orders as they would serve the serving size that is suitable for the number of people that you have :) The portion was sufficient for 2 hungry souls, so I'm guessing it would be just nice for 3 too. It consists a wide variety including prawns, squid, pork liver, chicken, pork, crabmeat, sausages and fishballs. Seafood & meat - all covered!
Not forgetting our greens, there were cabbages and kangkong too! Some other ingredients include rice noodles, enoki mushrooms and eggs.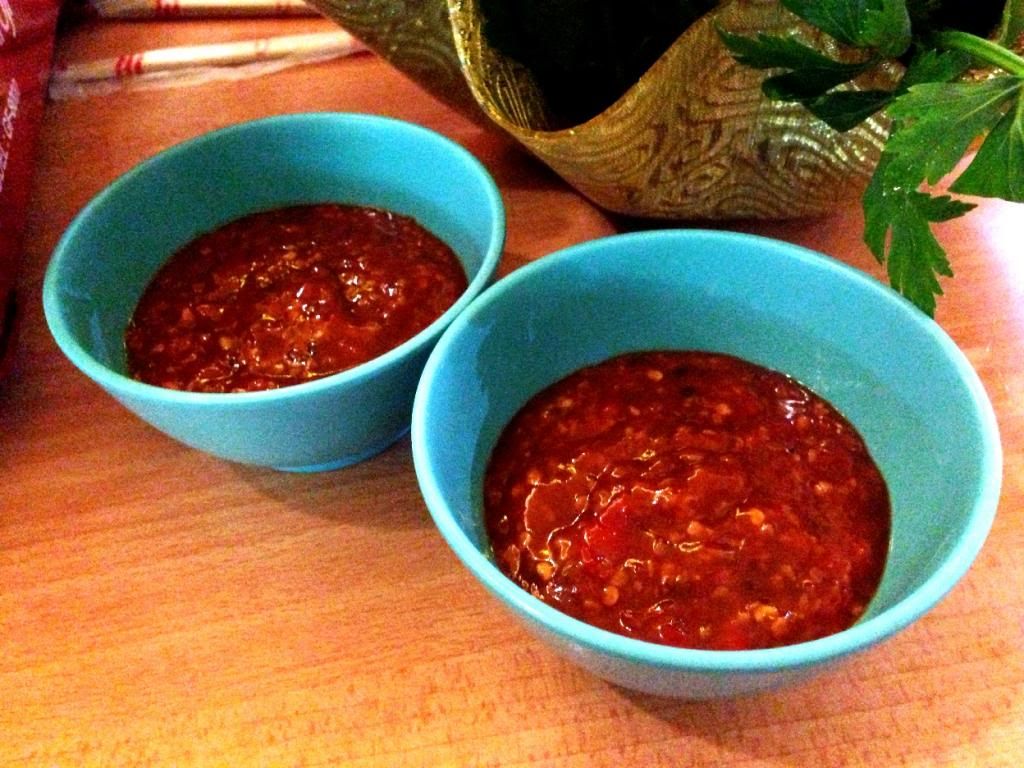 We also found 2 bowls of chilli being served, which we thought went really well with the grilled meat! However, I wouldn't mind it being a little more sour like how all the thai sauces are. They probably tweaked it for a bit to suit the local taste buds?
Before we started with the grilling, the lady also helped us to oil the pan with the pork lards! Yes you did not read it wrong, pork lards!!! It is definitely extremely unhealthy, but the oil sets the pan and also provide this additional fragrance to the grilled items. Moreover, some of the "juices" will drip down into the pot and make the broth very tasty! The broth was very light, and was a delight to drink. As the pot is rather shallow, the broth starts to boil very easily. However, each table will be provided with a pot of broth, so you can help yourself and refill the soup (The lady was rather attentive so she always beat me to it when it comes to refilling!)
Overall, the meat was well marinated and the seafood was fresh! My favorite was the pork liver and prawns. We grilled the prawns till they were a little charred so there was a burnt taste to the sweet prawns. The soup became even more flavorful as we added in all the vegetables and eggs. Tell me what's not to love about Mookata!
We also had 2 Thai Ice Milk Tea (SGD2) and it tasted very authentic. It was served over crushed ice and there is something about crushed ice that always make me enjoy my drink even more...
I noticed that some people at New Udon Thai food were having the Jim Jum (Thai Hot Claypot), a dish which i've got to try on my recent Bangkok trip. I'll be sure to head back to see how the Singapore version tastes like!
Even though it was extremely crowded when I was there on a weekday night, the service that New Udon Thai delivered was great! The staff had initially directed us to the seats on the inside, but it was a "sauna" the moment we stepped in, so we requested for a table outside instead. They kindly acceded to our request and promptly opened up another table for us. Thumbs up for the service! Psss.. Prices are nett too!
New Udon Thai Food is located at
Golden Mile Complex
5001 Beach Road #01-55
Daily | 0900-0600
Now you know where to go for your midnight hunger pangs!