Kimchi Jiggae - Seoul, South Korea
Kimchi is unfamiliar to many, as it is always the first thing that comes to our mind whenever we think about Korean food. Served in almost every meal in Korea as a banchan (side dish), it makes a good appetizer since it is sour and crunchy. It may not be fancied by all, so either you love it or leave it.
Situated at a busy university district - Edae (Ewha's Women University Station on Line 3), they have a concise menu of jiggaes (stews) and some other dishes. It is unpretentious with simple deco, with hand stitched drawings on the wall which gives a homely touch to the interior.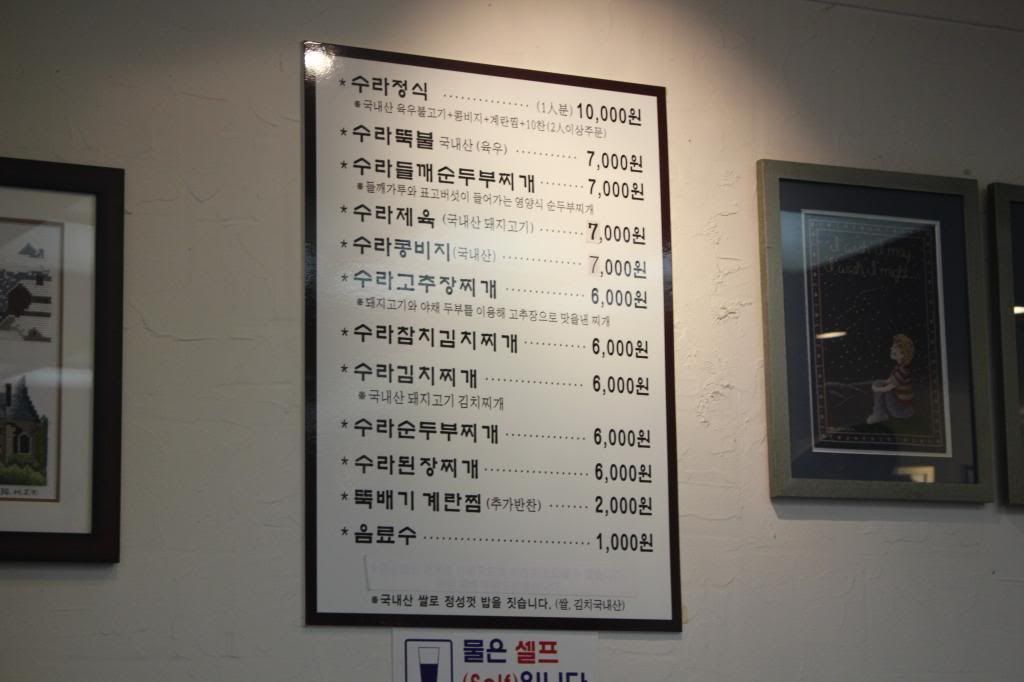 This is the menu that they have, for those who can read Korean! I did not learn Korean, so i'm only able to pick out a few dishes through the limited amount of Korean words that I know.
A common sight before every meal in Korea. The banchans served varies from day to day, i'm guessing it is dependent on what is available in their kitchen for the day!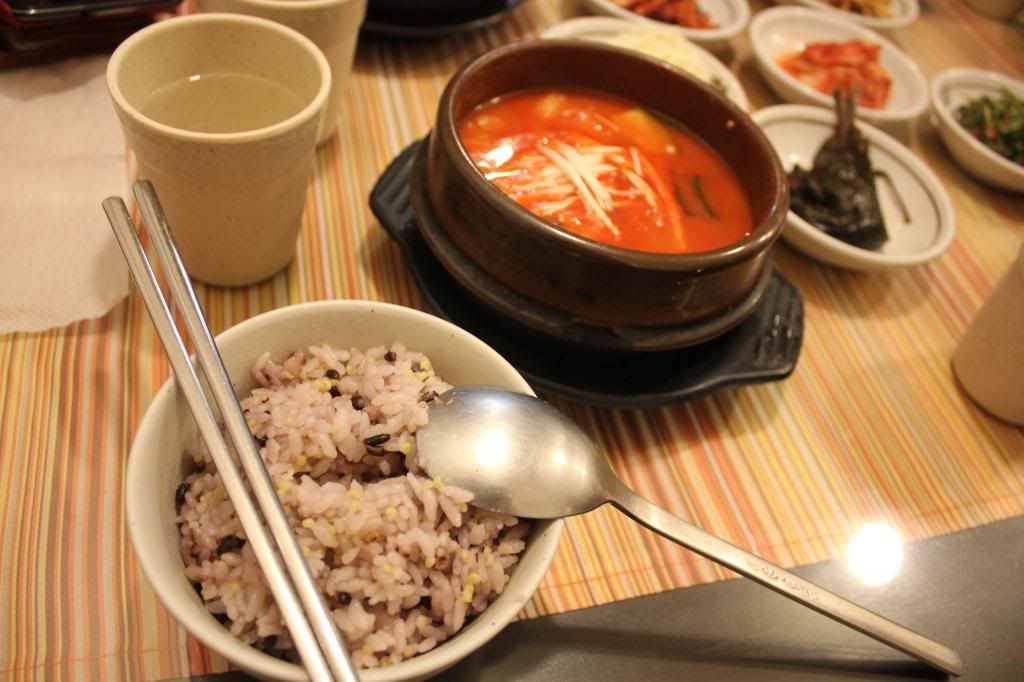 참치 김치찌개 (Tuna Kimchi Jiggae) 6,000
₩
수라 has made the meal healthier by serving multi grain rice, thumbs up for the thoughtfulness! I have tried both the tuna kimchi jiggae & kimchi jiggae (no price difference between the two!), but my preference lies with the tuna version. The small bits of tuna pieces in the stew added an extra texture to the bite! Moreover, a kimchi jiggae may be plain and simple to some, thus the tuna is an added bonus to the stew!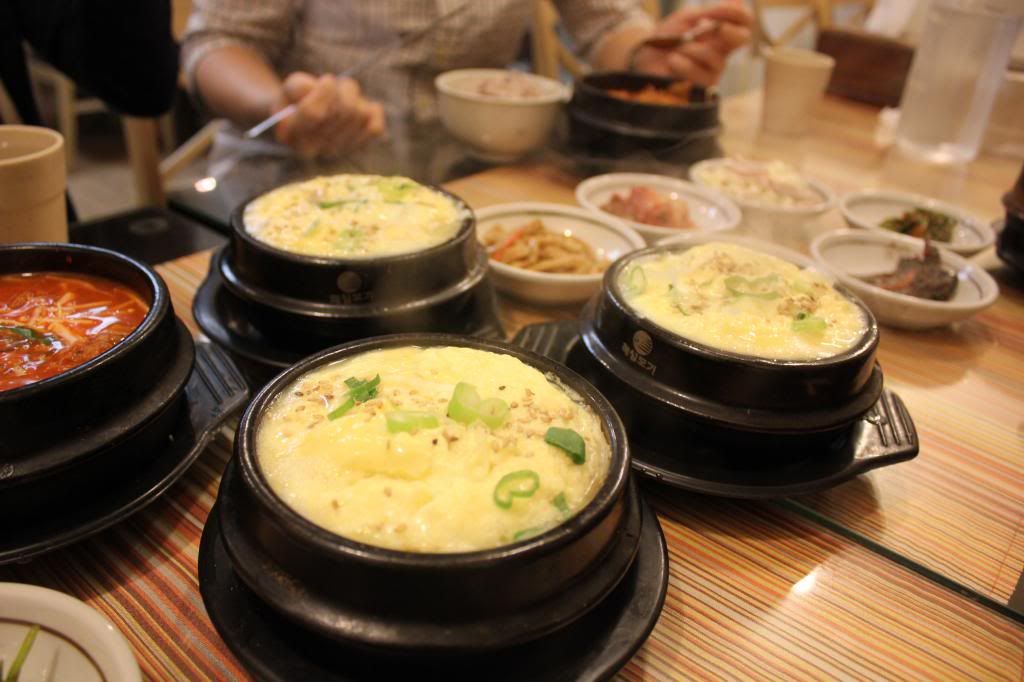 계란찜
(Steamed eggs) 2,000
₩
Apart from their signature jiggaes, they serve such fluffy steamed eggs too. Quite a complementary dish to the heavy tasting kimchi I must say!
수라 is located at
Ewha Woman's University Station on Line 2
Walk straight ahead, turn on 2nd right, then left
The shop will be located on your right